Media
LP News Ad
The following advertisement was run in the May 2006 and June 2006 issues of the LP News.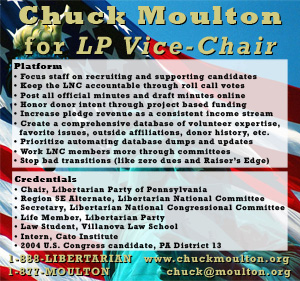 Sticker
The following sticker was mailed to all delegates and will be distributed at the convention.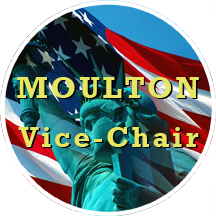 Mailing
The following mailing was sent out to all registered delegates.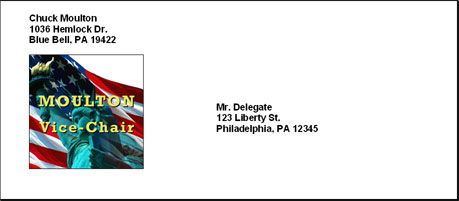 Convention Handouts
The following literature will be distributed to all delegates at the Convention.
---
© Copyright 2004-2018 Chuck Moulton. All rights reserved.